Scary movies and ghost hunting shows: I actually broke down this year and bought a 'season pass' to Ghost Adventures, Andrew will be recording the new season of Walking Dead at work, and we just immerse ourselves in the horror and thriller categories of Netflix.
cinnamon in my coffee: YES. Directly in the coffee pot with the grounds. So good. But special to fall.
cold mornings, hoodie sweatshirts and cardigans: love love love being cozy. I love when it is cold enough for layers.

Band of Brothers, LOTR appendices and Harry Potter: These are all 'comfort' movies, and for whatever reason I associate them with fall. I have lots and lots of photos to edit, so I'm hoping to relax with all of these over the next few weeks.
working from bed with the window open: We've got an enormous window in our bedroom, and with the weather cooler, this is the perfect place for me to spend all day. Laptop, coffee, cats and under the covers.

cats on my lap every second for the warmth: I run hot, and the cats have learned this. When it's a little cold in the house I get piled upon.

apples and peanut butter: yum.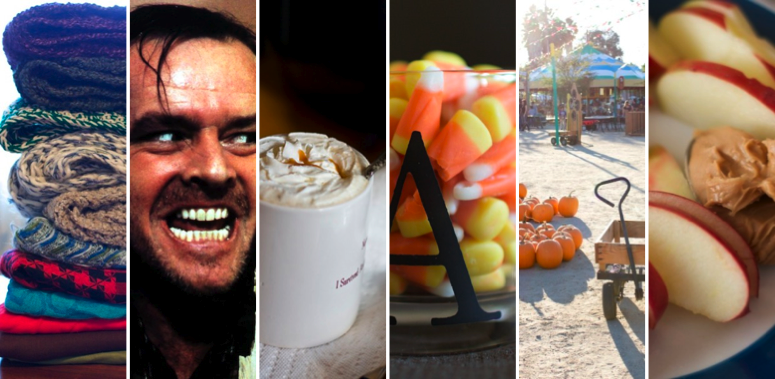 This is the time of year that the weather in SoCal shifts, and we get to keep our windows open all day and memories from previous falls pop into my head.
Fall is my very favorite time of year. I keep texting Andrew the weather forecasts with lots of exclamation points when the high is lower than 85 degrees! I get super giddy happy this time of year.
What is your favorite part about fall?