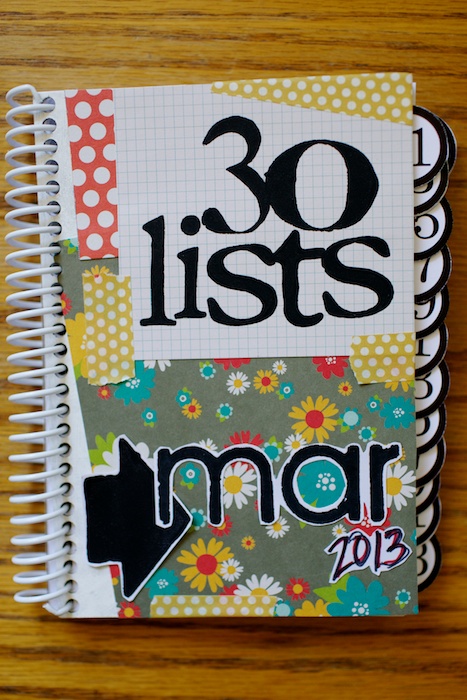 What's today? March 7?
So we have a week's worth of listing done?
AMAZING as usual!
I love listing and lists. I love having an easy, totally doable creative challenge that I CAN FINISH every 6 months.
But my FAVORITE part of 30 Days of Lists is always the community.
Just a couple tweets to show you what I mean (follow the #30Lists tweets here):
Anyone else just pick up their #30lists book at random moments and flip through the pages? I'm so in love with mine!

— Emily Dismukes (@emilymayhem) March 7, 2013
@rukristin I love seeing your #30lists pages!I'm going to be able to sit down with mine this weekend to play and cannot wait!

— Sarabeth Burke (@sarabeth0613) March 6, 2013
And just a little look at the list book I'm using. As I mentioned, I'm using a kit for basically the first time ever. Getting started was a little difficult (thinking inside the box-of-these-specific-supplies). But once I had the basic theme down putting the rest of the pages together was EASY.
I'll definitely try a kit in the future.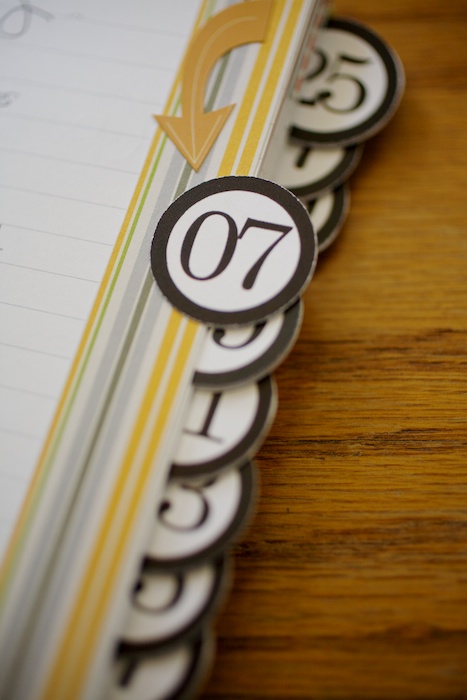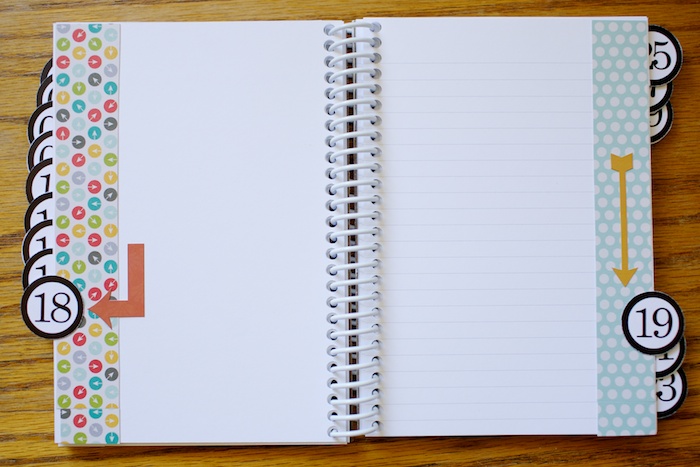 Are you listing with us?
Only 5-10 minutes per day are really needed. While you're waiting for someone, or when you're the passenger in the car. You can even download the list topics ahead of time to get a jump start!
That's all.
Just write.
There's no wrong way to do this and if you don't like a prompt on a certain day, just change it.