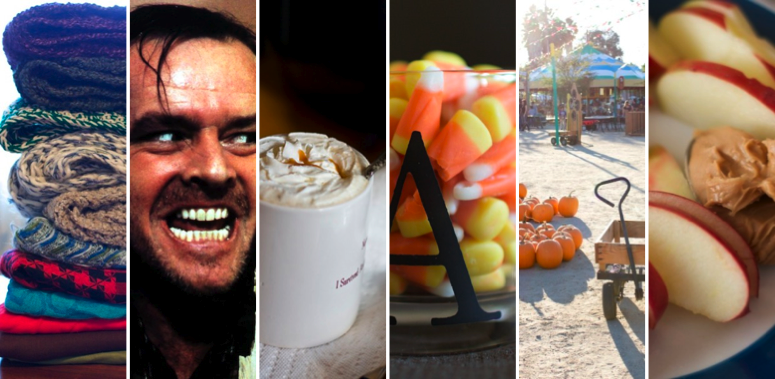 Scary movie month! Only scary movies (and TV shows) this month!
and hot apple cider … YUM
my sister-in-laws birthday!
3 of my grandparents' birthdays
my friends Allie and Megan are launching a new site today – Document Life Workshop
plugging along with Project Life
and participating in Project Real Life class from Big Picture Classes
plugging away on my Scotland Blurb book (still trying to get photos of the trip from my mom)
Christmas shopping. I try to finish by Thanksgiving
Onward and Upward is still going
Andrew is going to an industry conference at the end of the month in San Francisco
house guests the weekend before that
working on a new design for Lemon and Raspberry (!!!!)
and by "working on" I mean answering questions for my designer. More on that later.
working on some other personal and work projects that I'm not *quite* ready to talk about yet…
… but that I need to get my momentum going for again
maybe trying some new soup recipes. The weather is not *really* cold here yet, but we can pretend.
What are your plans for this month?