I have a few "toy" cameras and a few vintage cameras ….
Other than my dSLR cameras, the very first camera I ever got – the beginning of my collection – was a Casablanco Holgawood Plastic Camera from Andrew's brother Daniel and Daniel's girlfriend Jenae as a birthday gift.
Daniel is a photographer – so he always gets me fun toys and books!
The Holga series of cameras are plastic toy cameras – lightweight and taking medium format film.
The Holga is a medium format 120 film toy camera, made in Hong Kong, known for its low-fidelity aesthetic.
The Holga's low-cost construction and simple meniscus lens often yields pictures that display vignetting, blur, light leaks, and other distortions. The camera's limitations have brought it a cult following among some photographers, and Holga photos have won awards and competitions in art and news photography.[2]
I really enjoy PLAYING with this camera.
The fact that this is a plastic toy camera means the images results are pretty unpredictable.
I would never use this camera exclusively for memory keeping – it is more as of a hobby-camera, used just for the experiments.
I think I might try to load 35mm film in the camera, as another fun experiment
Take a closer look at different angles of the Holga:
I've taken 4 or 5 rolls of film with this camera – since I've had it for 3 years – and it's been so fun! Now that I've gotten the rolls developed and can identify issues, I'm excited to take another roll soon taking these things into consideration.
I have 2 primary issues with using this camera – both should be easily solvable with practice:
FIRST: 99% of my photos developed so far are all blurry. Clearly my hands shake way more than I realize. After doing some research it sounds like these cameras really "crave" light. I don't particularly want to get a flash for this camera, so I think going forward I will try to use this camera exclusively outdoors.
NEXT: I don't take photos very often with this camera, so near the ends of the rolls of film the film quality tends to get questionable. As if the camera/film has been sitting in the sun too long or is getting to old. You can see this particularly in the graveyard photo below. So my new goal is to use a whole roll of film over the course of a week or so.
The primary downside of this camera is the medium-format film.
The film itself is expensive and the developing is expensive and can't be done at every lab. Granted, this is a relatively inexpensive hobby, but it IS an investment.
That said, I think this would be a great camera for someone who is showing a more in depth interest in photography. This is not a starter camera, and it's not a professional camera. But it is SUPER fun to play with and experiment with.
And some examples of Holga images:
Andrew's visit to Chicago last year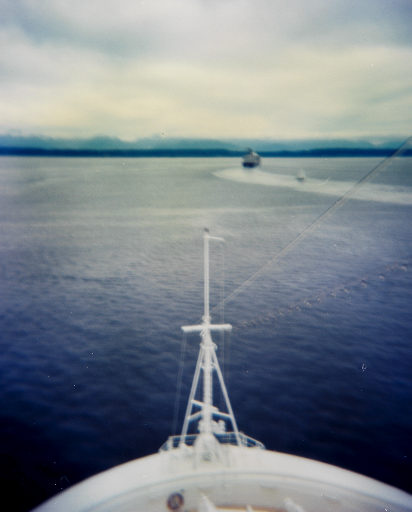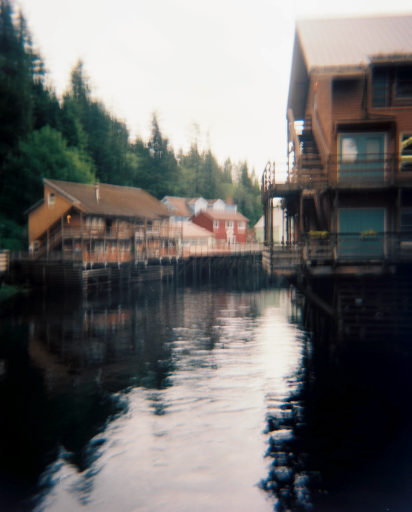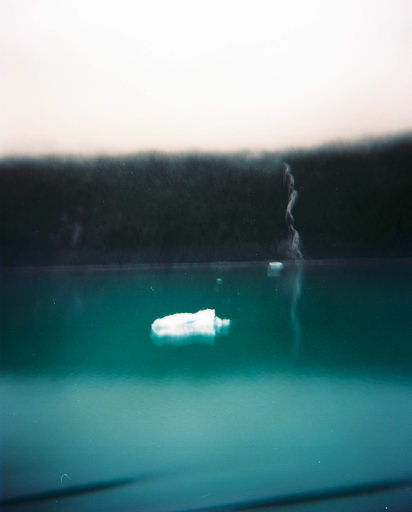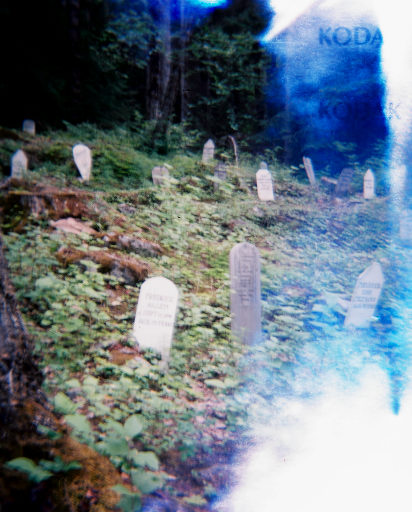 random selection of bloggers using Holgas:
Have you ever played with a Holga?