You may have seen my guest post on Justine's blog …. My new favorite place is our new kitchen – the only room in our new house that has been FINISHED*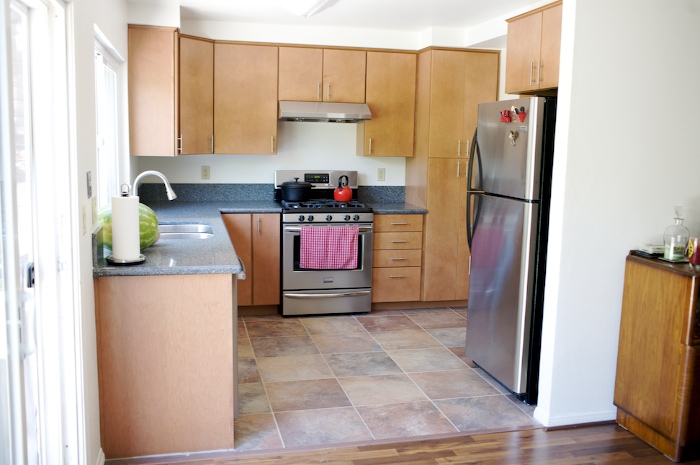 We bought our first house mid-February and learned that because of mold (the house had been vacant for a year) we had to completely gut the previous kitchen.
The previous kitchen was … fine. A little dirty, but once clean it wasn't any better or worse than in our last apartment.
But since we HAD to re-do it anyway … we went all out. We went WAY over what we had budgeted for initial-move-in work, but we designed a kitchen that we will love for years and years to come.
No point skimping just to have to re-do it again in a few years.
New cabinets, new floor, new countertop, new appliances, new garbage disposal even. The fridge was ours already, and the light fixture didn't need to be replaced, but other than that EVERYTHING is new.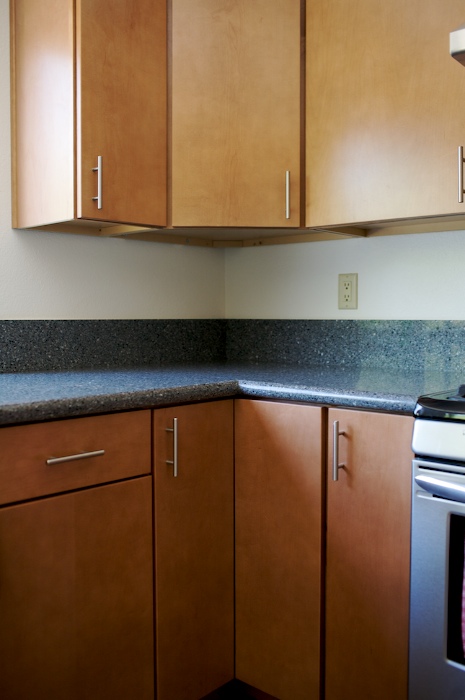 It's beautiful. Right? I mean look at these photos!
Granted, the kitchen was *about* 4 days old when these were taken, and it will never again look this clean and uncluttered …. But I genuinely love the color and material combinations.
I love the modern aesthetic of the cabinets and brushed nickel hardware. I love the dark gray countertop. I'm just so pleased with the way it turned out!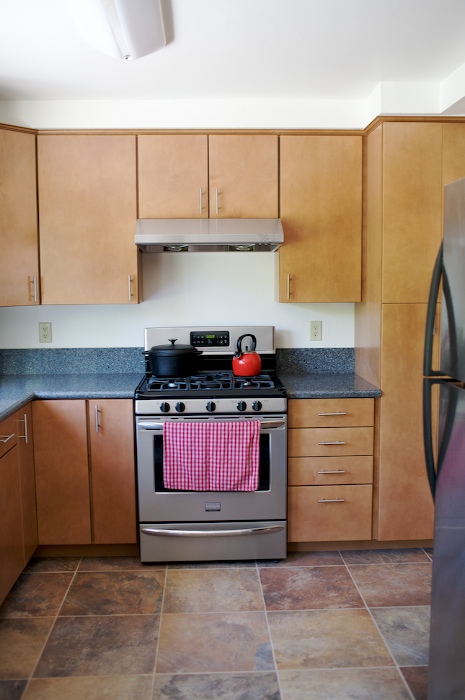 I am also loving the natural light. The kitchen gets BEAUTIFUL amounts of indirect light all day. A tiny bit of direct light for about an hour…. Which means that it never gets too hot in there AND I have lovely light for food/cooking photos (in my next life I'd like to be a food blogger).
Related: I genuinely love to cook. I've been working on adapting and creating from scratch some healthy recipes… I tried making chicken stock from scratch the other day. I love creating healthy, balanced meals. No 3-minuyte PB&J for me. No, I'd rather spend the time to make a big batch of turkey chili with lots of veggies.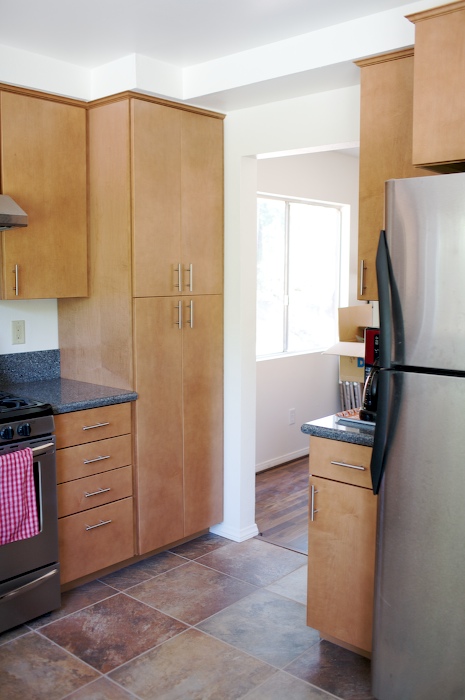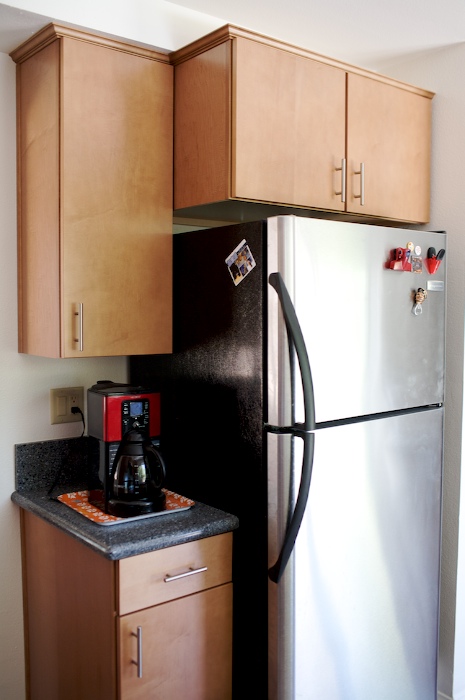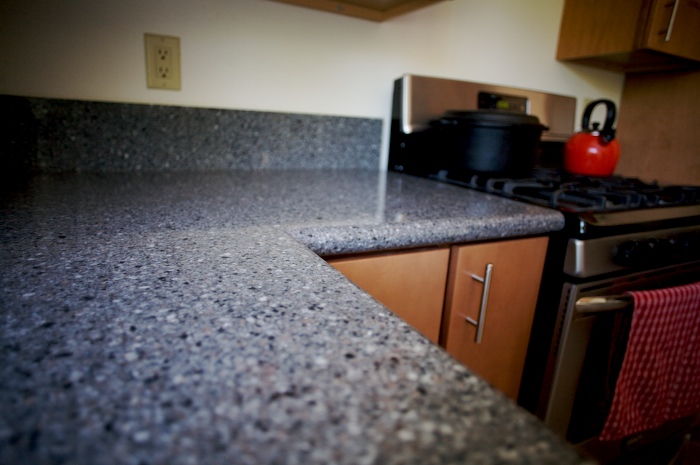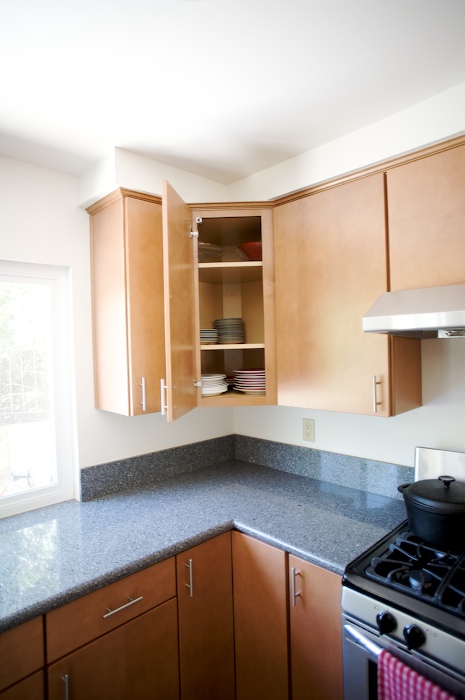 Having a brand new kitchen plants a seed of inspiration to:
Cook ALL THE TIME.
Invent new recipes
and then make up my own cookbook
buy a bunch of cookbooks
clean the kitchen (more often)
Does anyone else love their kitchen the way I do?
*OK. That's not totally true.
There are still some *small* things we want to do in the kitchen
like find a hanging basket to hold onions and garlic and things.
But there is no more MAJOR work that needs to be done for awhile.